SneakPeek WordPress Plugin Updates
ScriptNet Solutions have released the 2.1 version of the WordPress Plugin, dedicated to the "SneakPeek Suite" platform.
Popup display Urls improvements have been made, generated on every page and Article on a website created with WordPress. Furthermore, all the functions of this very useful Plugin have been successfully tested, on the current versions of WP (6.2) and PHP (8.2).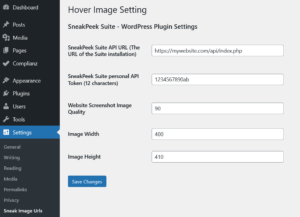 SneakPeek WP Plugin v.2.1
We remind the owners of this SneakPeek Suite, that the dedicated WordPress Plugin is included in your package.
If you have an outdated version, please send a message  or open a Ticket, containing your Serial License key and we will send you the updated Plugin in the fly.