Introducing Dokky: Document Sharer and Viewer Script
The Modern, Efficient and easy way to Manage your Online Document Library?
ScriptNet Solutions present you "Dokky - The new Modern, Efficient and Easy to use Bookcase PHP Script".
Dokky Script is a complete solution that allows you to create a document sharing and viewing website: an Advanced PHP script that offers a modern, efficient and intuitive user experience for Document Management.
With Dokky, you can create an Online Library where you can Store and Share doc, docs, docx and pdf Documents securely and conveniently.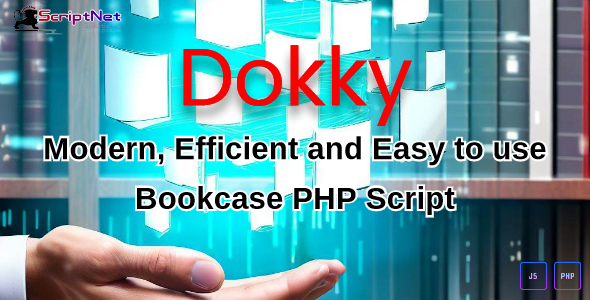 Dokky has a number of Features that make it an excellent choice for Document Management. In the backend, you can configure in the fly the settings for your installation, such as the ability to add advertisements, configure SMTP mail, use a custom domain, as well as the ability to install Dokky on a shared hosting, subdomain or folder. Also, Dokky is SEO ready and comes with meta and description to improve your visibility on search engines. Dokky is available in 5 different colors, ensuring great customization flexibility.

Discover all the features or try the Live Demo.