How to install the ScriptBay Addon for Dokky php Script
The last Official Add-on of Dokky Bookcase Script regards the possibility to add "ScriptBay" in your website for viewing and sharing of online documents.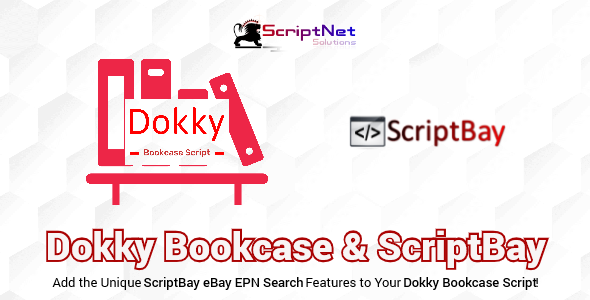 The package in the official Shop naturally includes the necessary instructions, which we also want to report on our Help Desk. We remind you that ScriptBay - Advanced eBay EPN Search uses its own files to manage requests via API, but in this specific case, it has some files in common with Dokky Bookcase Script:
- Files in common -
. htaccess
. header.php
. global.php
The installation is very simple, but we strongly suggest, to create a backup copy of your "global.php" file, or to rename it, in case you need to recover the previous access data to the database and emails.
Once this is done, you can safely load and overwrite all files, which are present in the "ScriptBay for Dokky" package in the root/folder or subdomain of your Dokky Bookcase Script installation.
The last step, fill in the new "global.php" file with the required data, adding your EPN affiliate code, standard search keywords and campaign name.
Dokky and ScriptBay are now ready to interact with your Users!